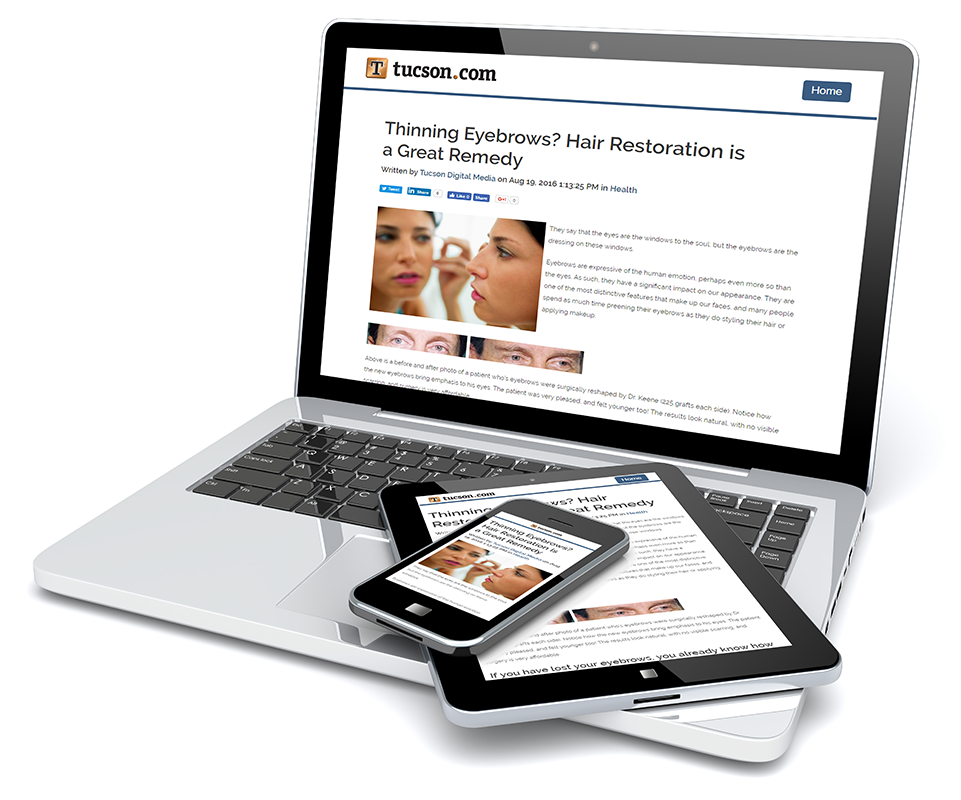 TELL YOUR STORY
Showcase your business with professionally written content or infographics across all platforms
– desktop, mobile and tablet – to help drive customers to your business.
---
KEYWORD RICH
Profiles are keyword rich offering enhanced search engine content marketing awareness for your business.


INCLUDES: 25k native impressions on Tucson.com
OR Facebook Social Boost to help drive traffic to your story.

Content is Viewed as Editorial:
Because our native placements reside in the same locations as our editorial content, your messaging blends right in.

Native Advertising increases visibility in a non-traditional way:
Native ads are more visually engaging than display ads. Consumers look at native ads 53% more frequently than display ads.*

Native Content Can be Timely or Evergreen:
Our native packages have shelf life. Your content can live on a unique landing page within our newspaper site for the duration of your native campaign.