Influence Purchase Decisions
An average of 20 cars per lot are sold through cars.com in the Tucson market area.

60% of lot visits happened within the first two weeks of ad exposure.
70k to 90k searches in Tucson are generated by shoppers each month.
Full dashboard access along with lead options such as email, phone, text and walk-ins.
Access reviews and manage reputation. Let potential buyers know you're the best option.
---
Connect Across the 4Ps of Automotive Marketing
---
Invest and build trust with DealerRater and Cars.com
Drive higher quality opportunities for your salespeople.
Build trust with consumers by letting them select their salesperson.
Showcase your salespeople directly on Cars.com and help retain your best employees.
Engage customers with photos and improve your chances of getting reviews.
Custom photos improve review credibility and more heavily influence prospects.
Sharing a photo memento will help establish a stronger long-term customer relationship.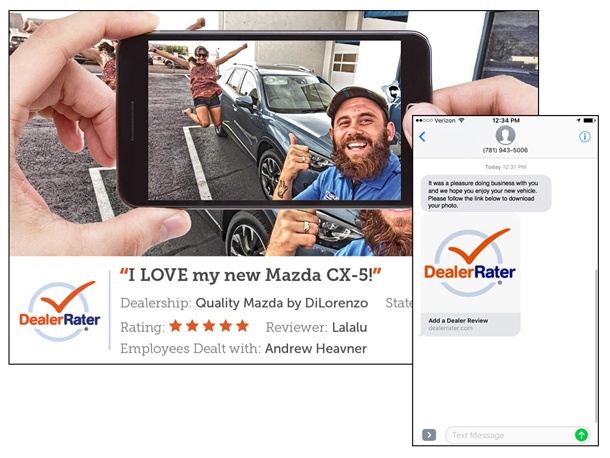 ---
Find out how Cars.com can help you